It is with great sadness that we share the news
James McBain of McBain 22nd hereditary Chief of the Ancient Clan MacBean has passed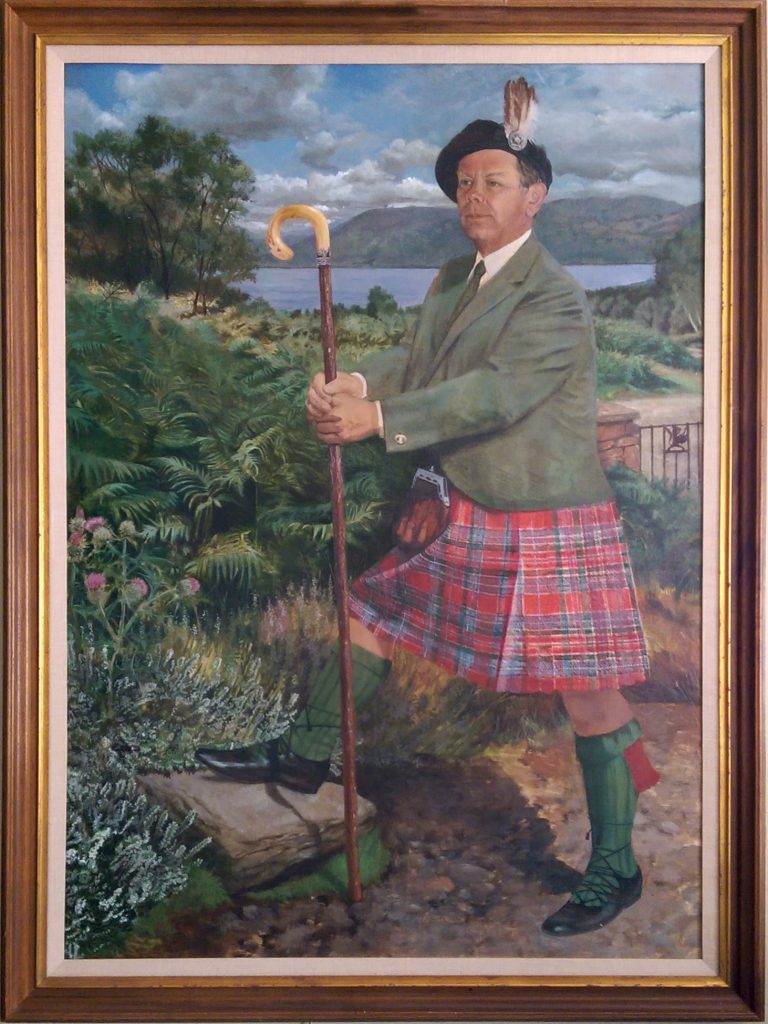 James McBain of McBain Matriculated arms 15th February 1979 by Lord Lyon King of Arms as the 22nd Hereditary Chief of the Ancient Celtic Clan McBain (MacBean).
James followed his father Hughston McBain of McBain, 21st Chief from 1959 until his death in 1978. Hughston purchased land and had built the McBain Memorial Park 7 miles southwest of Inverness Scotland. This area is the duthis (homeland) of the Clan McBain (MacBean, Bean, Bain, Vean and all spellings. It is in a remote location near the village of Dores and the Dores Inn proprietor maintains a guest book for those who wish to leave comments. The Memorial includes a cairn at the top with a brief history of the Clan. There are footpaths around and through the memorial and a recently rebuilt gate at the entryway emblazoned with the Catt symbols of the Clan.
The McBain has three children, Christina, Jacquelyn, and Richard. Richard is designated as Richard McBain of McBain younger–the Tanist. McBain was born in Evanston Illinois to Hughston and Margaret on July 13, 1928. Hughston was the first in the family line to be born in the USA.
Presently the McBain is active as Vice President of Clan Chattan (Scotland), member of the Royal Scottish Dance Society (Edinburgh), speaker at Scottish events throughout the US and Canada. Retired as owner of Scot Photo Shop Tucson. He has visited over 50 Scottish games and events as a representative of the Standing Council of Scottish Chiefs (Edinburgh). The McBain published the book The Clan McBain (MacBean) A History of an Ancient Family in 2005.